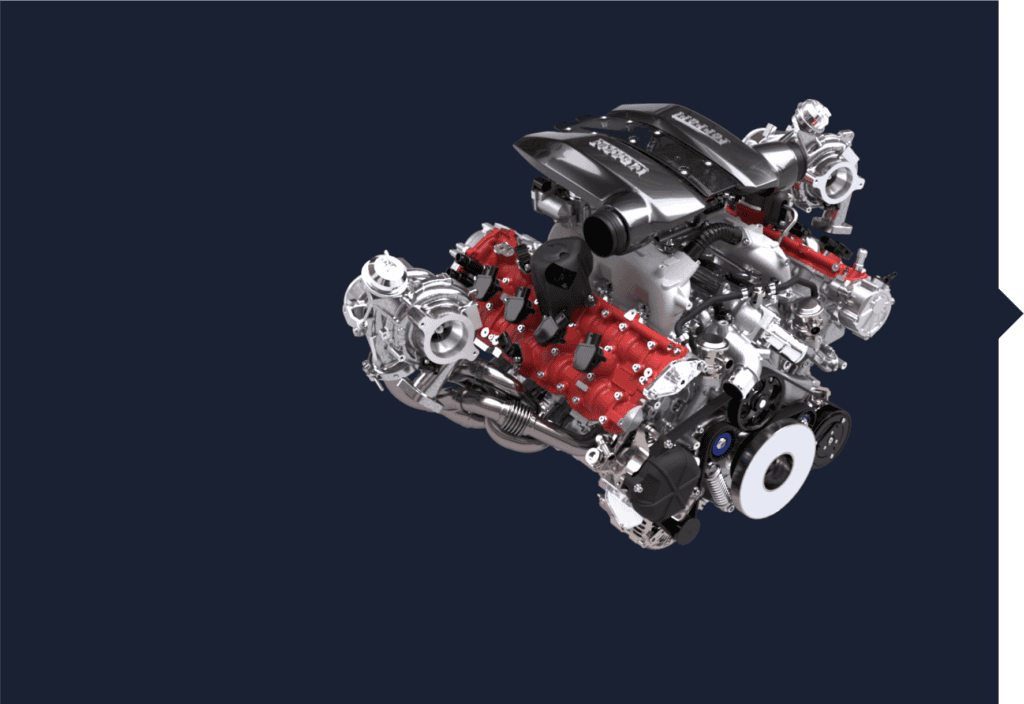 With a massive 720 hp and a record specific power output of 185 hp/L, it is the most powerful V8 ever to be mounted in a non-special series Ferrari, achieving new heights not just for turbos, but for engines across the board.
EXCITING PERFORMANCE
The Ferrari F8 Tributo is able to deliver 720 hp at 8,000 rpm and the specific power reached is impressive, 185 hp/L. The increase in performance is provided in a more reactive way thanks to lightening solutions on the rotating masses, such as the F1 derived titanium connecting rods.
ZERO TURBO LAG
The exciting performance of this engine is delivered in the total absence of turbo lag, a unique feature of Ferrari engines. The F8 Tributo also uses turbo rev sensors, developed in the 488 Challenge, to maximise the efficiency of the turbochargers based on the demand for power from the pedal.